SSBLposition measuring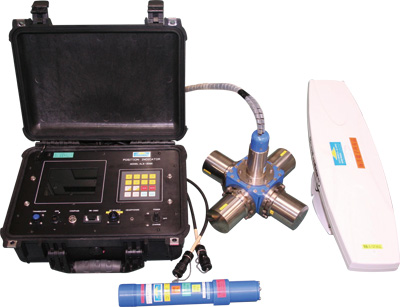 【Model number:ALS-20**】
This system is constructed by a control unit , transducer and an underwater transponder , in addition position of this transponder is displayed on the screen of control unit .
Main screen can display relative position and distance.
By attaching a D-GPS direction , a clinometer also connecting EX-out to host CPU then possible to display absolute position (latitude and longitude ).
| | |
| --- | --- |
| Control unit part | |
| Control unit part, measurement distance | 500m(1m step) |
| The number of maximum control | 6ch |
| Power supply | AC100V/DC12V |
| Weight | 10kg |
| Dimension | W360 x L200 x H217 |
| | |
| Transponder part. (Small Type) | |
| Receiving sensitivity | 150(μV) |
| Answer output | 2(W) |
| Power supply | 7 – 12V |
| Use period | two days |
| Weight | 0.7 kg (air). 0 kg (water). |
| Dimension | φ48(Max56)×L297(mm) |
| The use depth of water | ~300(m) |