Enforcement electrolytic corrosion apparatuses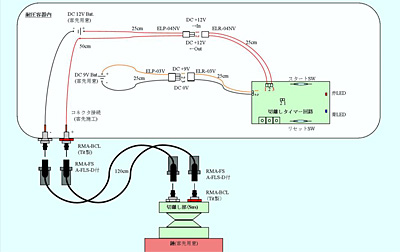 【Model number:ALS-20SR】
This device releases the weights when metal plate was corrosion in the sea water after the setting time passed .
It adopts lead SW and, on the occasion of start / reset, can perform it by bringing a magnet close and incorporate it in waterproofing containers because the connection of cables and the direct touching for SW are unnecessary.
In addition, it is equipped with a sleep function and realizes electric power saving even if power supply connection is in a state.
| | |
| --- | --- |
| Features | |
| Timer circt | |
| setting time | 1~999(hours) |
| Start SW | Lead SW |
| Re-set SW | Lead SW(3rd SW) |
| Power voltage | DC9V |
| Consumption current | start 20mA, sleep 1mA |
| Release voltage | DC12V |
| Release time | 20min |
| performance check | R/B Flashing |
| Option | Control for flasher/beacon |
| | |
| Electrolytic corrosion | |
| Materials | stainless |
| Connector/cable | RMA-BCL(Titanium)/RMA-FS(with LS)・1m |