IE55 Connector(Teledyne Impulse)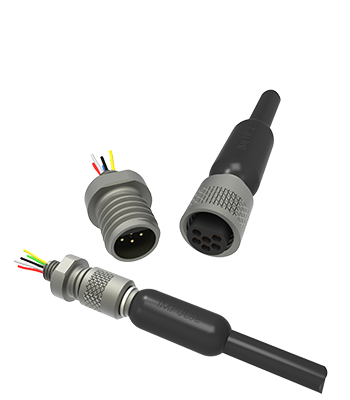 Teledyne Impulse established in 1978, is a designer and manufacturer of highly reliable cables, connectors, and switches for use in extreme environments such as marine exploration, spacecraft, and defense systems.
IE55 connectors are passivated SUS316 to QQ-P-35 standards, with gold-plated terminals to MIL-G-45204, and are designed to operate at 5000 PSI in the unmated condition and 10,000 PSI in the mated condition, even under the harshest marine conditions.
Operating voltage is up to 600VDC, ACME threaded for quick connection, and durable cables are molded in.
For more information,Please visit Teledyne Impulse's page : http://www.teledynemarine.com/impulse/