METS METHANE SENSOR made by Franatech GmbH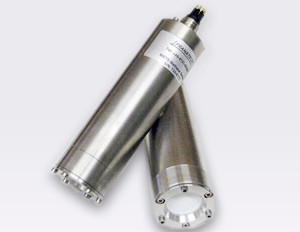 Franatech GmbH was the first company in the world to develop a practical dissolved methane gas sensor, the METS sensor, and has over 20 years of experience.
The sensor uses a pressure-resistant titanium vessel, can be used at depths of 4000 m and water temperatures from 2 to 20°C, and has no internal moving parts or pumps, so it has a low risk of failure and low power consumption.
Standard output is analog 0 to 5V / digital is RS485, optionally 4 to 20 mA RS232 is also available.
For more infomation,Please visit Franatech's page:https://franatech.com/home.html
Product Name
METS
Input
9-36VDC, 40-120mA@12VD
Output
Analogue:0-5V,Digital:RS485(Option:4-20mA RS232)
Methane concentration
standard:50nM-10μM/sensitive:1nM-500nM(in pumped flow-through mode)/
low range:20nM-1μM/high range:1μM-40μM
Diameter (mm)
49
Length (mm)
200
Weight (kg)
Air:0.8 , Sea water:0.5
Operation temperature(℃)
2-20